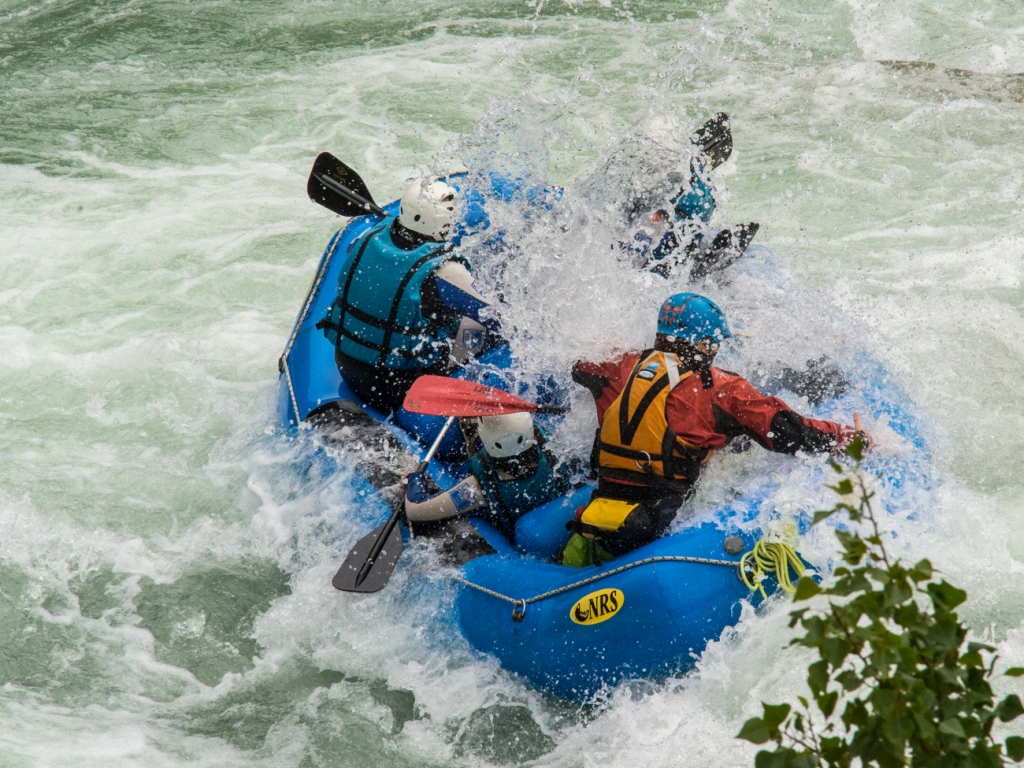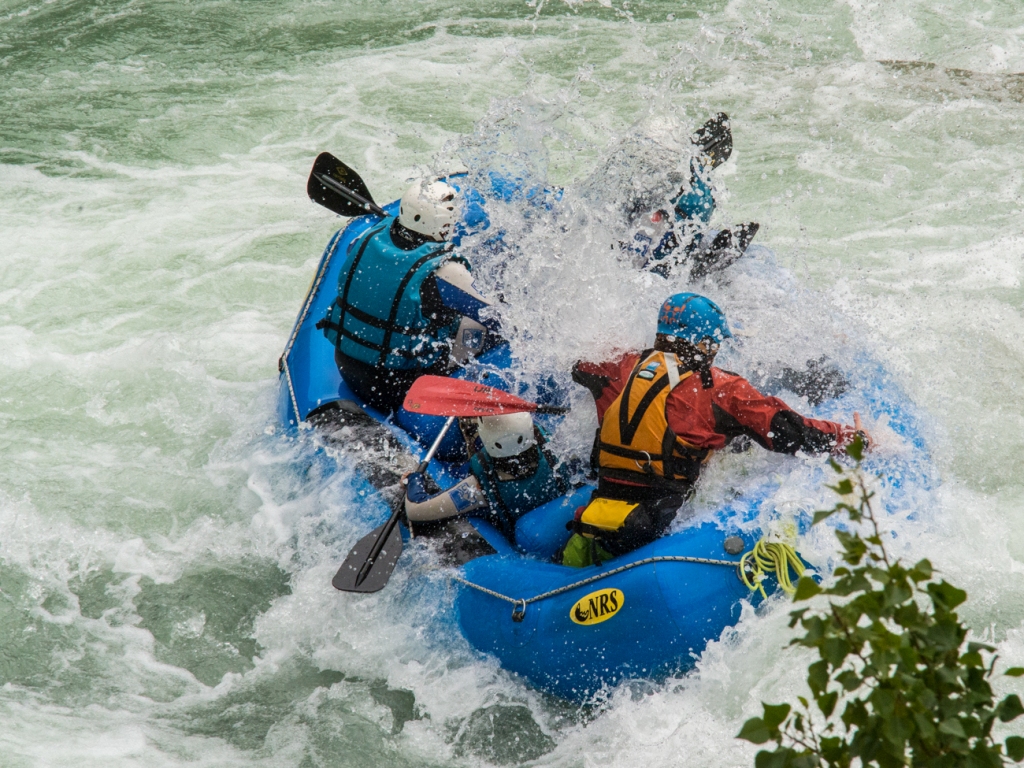 Guaranteed fun and excitement!!! You will surely enjoy this great adventure in white water!!!! Rafting boats, steered by our professional guides, go down river at the rhythm of the current, through foaming water and splashing rapids.
Once you're done, you will be eager for more!!!! This is our flagship activity, ideal for both groups and loners, for all kind of customers and events, offered at different difficulty levels.
Rafting descents go from 7 to 10 kilometres and take place in a unique setting, under the dramatic gaze of the Mallos de Riglos, in the Pre-Pyrenees. The meeting point to enjoy rafting is our base camp at Murillo de Gállego (30 minutes from Huesca and 45 minutes from Jaca, in the province of Zaragoza).
The activities are classified according to difficulty levels, age and/or requirements:
Level I: Family activity, from 8 years on.
Level II: Introduction activity, improvement for adults. If not specified, from 12 years on.
Level III: For those who have done the activity previously and people with previous experience. If not specified, from 16 years on.
En virtud de la Ley Orgánica 15/1999, de protección de datos de carácter personal, se le advierte que sus datos personales se incluirán en un fichero cuyo titular y responsable es UR RAFTING S.L.L. Los datos señalados con asterisco son de cumplimentación obligatoria para el cliente, en caso de no ser facilitados, UR RAFTING S.L.L. no podrá prestar al cliente los servicios. La finalidad del tratamiento de sus datos será la gestión comercial solicitada en este documento. Podrá ejercitar los derechos de acceso, rectificación, oposición y/o cancelación de sus datos, dirigiéndose por escrito a UR Rafting SLL, Ctra A132 – km 38, 22808 MURILLO DE GALLEGO o email:
info@urpirineos.es